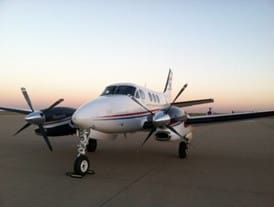 Allen Corporation's professional aviation training, consulting and analytical support staff reflects a unique balance of air transport industry experience and advanced technical skills. The firm's aviation specialists have been drawn from airline and airport management, academia, government, and related businesses. This experience is augmented with technical expertise in aviation operations research, airfield operations management, training development and implementation, strategic planning, safety compliance policies, physical security assessments and statistical analysis. By participating directly in many emerging trends, Allen aviation consulting professionals are particularly well suited to assist our clients in adapting to the rapidly changing aviation industry environment.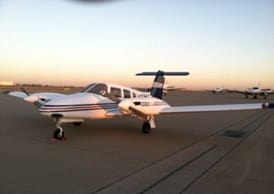 Allen Corporation considers aviation safety as an intrinsic requirement of all aircraft operations and training programs. As such, safety is incorporated into all aspects of the company's aviation business services by culture, regulation, codes of practice, and through fully documented work procedures. Quality management in an aviation environment is the delivery of a safe transportation system to all company clients and staff, and therefore, the management of safety becomes the management of quality. Operation and maintenance of all types of aircraft require a proactive safety process and, therefore, are carried out in accordance with fully documented procedures formulated to comply with best safety practices. Safety is the cornerstone of any aviation quality program, and Allen is serious about aviation safety.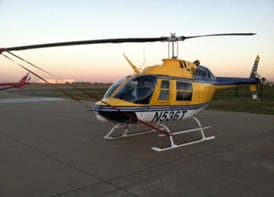 Allen Aviation Managers and Instructor Pilots have thousands of flight hours in both helicopters and fixed-wing aircraft many of which are directly related to flight training as a senior instructor pilot, instrument flight instructor and instructional technologist. In addition, our personnel have managed major DOD flight training centers supporting initial entry and advanced aviation training programs and numerous large-scale, high volume government contracts. They have experience with complex aviation flight and ground school training programs, airfield and flight line operations, instrument flight standards procedures and thoroughly understand the FAA-established Practical Test Standards (PTS) for Commercial Pilots, Instrument Rating and Instructor Pilots.
The experience of Allen's aviation personnel also includes directly supporting the FAA Aviation Training Center for the past 10 years with our 85,000 accident-free hours logged. Allen's support includes Program Management, providing aircraft and maintenance assets for all flight programs, Airfield Operations, training requirements analysis, design and development of training materials and flight and ground training with Instructor Pilot support. Current programs supported under this critical safety of flight FAA program are:
King Air C90/GTi Turbo-prop Initial Training Course
King Air C90/GTi Turbo-prop Recurrent Training Course
King Air C90/GTi Turbo-prop Event Based Currency
Helicopter Annual Recurrent Course
Helicopter quarterly Event-Based Currency Program
Light Twin Annual Refresher Course
Light Twin AMEL quarterly Event-Based Currency Program
Single engine ASEL quarterly Event-Based Currency Program
Specific aviation consulting areas provided by Allen include:
Helicopter and aircraft flight/simulator/ground school training assessments, course evaluations ground school instruction and flight training
Aviation training course development and implementation
Flight Simulator design and development
Airport Facilities Security Assessments
Aircraft leasing options to support proficiency and training programs
Aviation program management and airfield operations
Aircraft maintenance deficiency assessments
Safety compliance strategies to meet FAA, State, Regional and local regulation
For more information please contact us.