Our Mission:
---
Founded in 1998, WetStone Technologies is the award-winning Cyber Security Division of Allen Corporation of America. WetStone creates cutting-edge software solutions that help investigators and analysts engaged in cyber-crime investigations, digital forensics, and incident response activities. These solutions allow users to be more efficient in identifying the presence of malicious software and understanding the motives and capabilities of an attacker. WetStone also provides comprehensive consulting services for the best practices implementation and operation of security solutions from McAfee and other industry leaders. Through these services, WetStone allows customers to protect their critical information assets and minimize downtime and adverse reputational impact due to security breaches.
Malware Research and Product Development:
---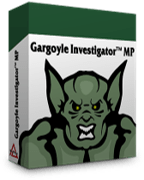 The research and development division of WetStone Technologies, WetStone Labs, performs malware research and develops a suite of advanced digital forensic and incident response tools that support a wide range of investigative needs that include:
Performing security audits
Assessment of vulnerability
Discovering the presence of malicious applications
Exposing Steganography usage
Collecting evidence from live systems
WetStone's solutions provide customers with the tools to better understand a cyber threat, and assist them in profiling the intent, sophistication, capabilities and communications of an attacker.
Professional Services:
---
McAfee Professional Services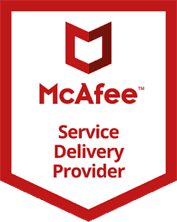 WetStone is an Elite McAfee Solution Provider, with over a decade of experience with customers in government, education, healthcare, commercial, communications, and financial industries. WetStone's sales, solution architecture, and professional services teams are experienced across the entire spectrum of McAfee solutions.
Vulnerability Assessment Services
WetStone's team of certified experts perform independent and objective vulnerability assessments of corporate and critical infrastructures networks. Deliverables include a detailed, prioritized remediation strategy for addressing identified vulnerabilities and compliance with industry standards, such as PCI and HIPAA.
Intelligent Notification Solutions:
---
➤ TelAlert from OnSolve™
➤ MIR3 Mass Notification and Business Continuity Solutions from OnSolve™
For more information please contact us.